Catalysts seeing cleaner energy in 20/20
May 12 2017, 12:13 PM
This week, 20 participants from Indigenous communities across Canada are in Richibucto, NB to learn about ways to develop clean energy projects in their communities as part of the second annual 20/20 Catalysts Program.
The Program is designed to bring First Nations, Métis, and Inuit Catalysts, or leaders, together to learn from Indigenous leaders who have completed their own clean energy projects as well as energy industry experts. Catalysts will acquire skills, tools and knowledge on how to plan, finance and execute clean energy projects within their home communities.
"It's an Indigenous clean energy capacity building program. What this program is doing is essentially helping communities move their clean energy projects forward, which can be a huge support to them socially and economically," said Eryn Stewart, Program Manager of the 20/20 Catalysts Program.
Mentors and coaches will guide and support the Catalysts through the program, including experienced staff from NB Power.
"We have mentors from across the country who have already done projects of their own. Supporting these catalysts, these participants, in those initiatives is extremely valuable for the future of Canada going forward," Stewart said.
The Catalysts toured the Mactaquac Generating Station and the NB Power Products and Services Lab on May 9 to see how clean energy is being utilized in New Brunswick. Week two of the program will take place in Canmore, Alberta and week three will be held in Wakefield, Quebec.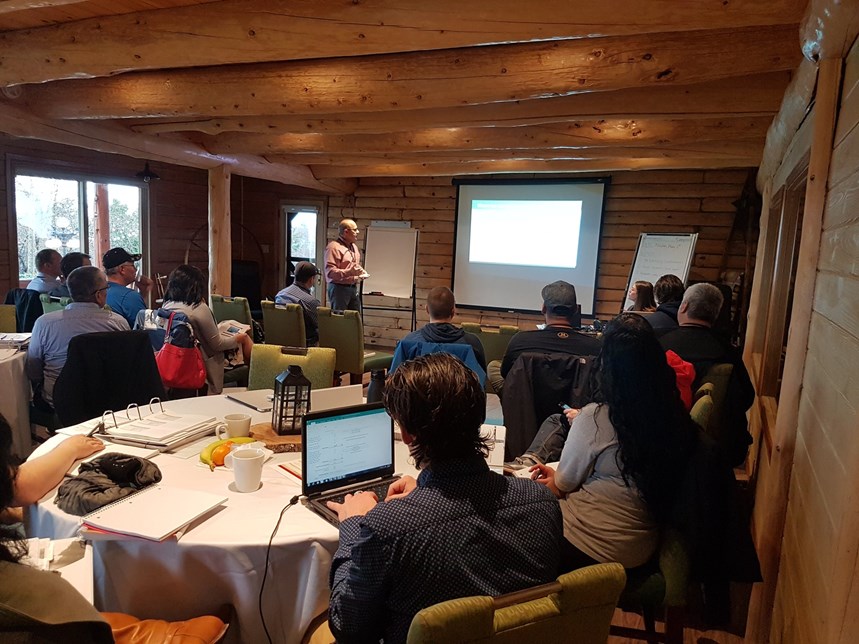 The curriculum of the Program is made up of community engagement, business and project planning and financing. Sessions will cover topics like Smart Communities, Exploring Energy Efficiency and Community Energy Planning Simulations.
There are over 165 clean energy projects with indigenous involvement operating across Canada. Program participants are part of a group that will spread the ideas fostered in New Brunswick across the country to create more clean energy projects in the coming years.
We are excited to have the Catalysts of 2017 join us in New Brunswick and wish them the best with the rest of the program.