Lepreau employees raise $2,850 for Bobby's Hospice of Greater Saint John
September 7 2018, 10:10 AM
The 4th Annual Doug Wallace Memorial Slo-Pitch Tournament was held on August 11 in Saint John. The slo-pitch Tournament is an annual fundraising initiative led by Point Lepreau staff in memory of Doug Wallace, well known union member and long-time NB Power employee.
Eight teams made up of NB Power employees and community members participated in the Tournament, raising a total of $2,850 for Bobby's Hospice of Greater Saint John.
Team Security came in first place with team Operations coming in second.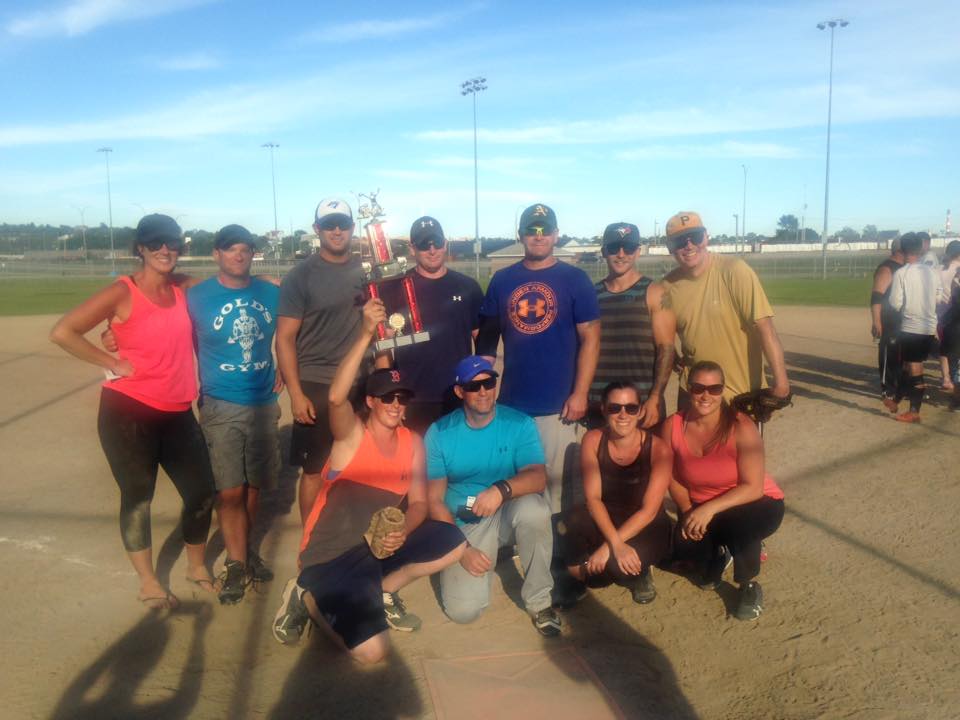 In first place was Security – Back Row from left to right: Anna-Marie Adams, Keith Garnett, Dylan Jones, Vinnie Hosford, Shannon Tapper, Chris Dempsey, Vance Crozier Bottom row left to right: Katrina MacKinnon, Joe Mahoney, Litsa Dares, Keri Savoie​
In 2nd place was Operations – Back Row from left to right: Glen Beers, Carolyn Davis, Ted McWilliams, Marc Myles, Darren Logan, Ashley Logan, Dwayne Logan Bottom row from left to right: Katelyn Denton, Randy O'Donnell, Amy Raynes, and in front the official OPS Batboy Nicholas O'Donnell (9) Not Shown: Preston Boulos, Randy Davis
NB Power employees Randy O'Donnell and Adrice Bordage worked together to organize the tournament. "We're very proud to have had this event take place and we look forward to doing it again next year," said Randy.
Bobby's Hospice is a palliative care home that provides 24-hour medical care and support to people living with a terminal illness and grief support for those coping with the loss of a loved one.