Cybersecurity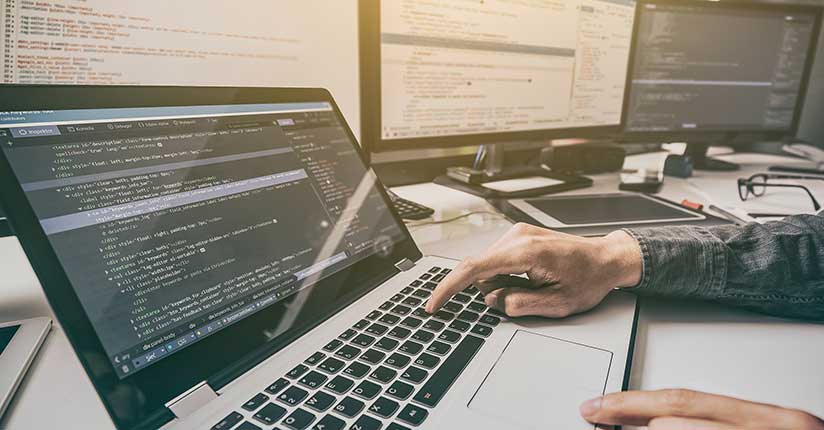 We have the power to protect. Join us!
At NB Power, we take Cybersecurity seriously, especially as we continue to digitize our grid. We're committed to protecting our customers and employees against cybersecurity vulnerabilities. We're building our resources to exceed industry standards to face ever-evolving cyber threats.
Internships & Jobs
Cybersecurity Internship
Creating a safe cyber environment happens with the hard work, dedication and talent of Cybersecurity professionals. Right now, there's a shortage of trained professionals in this field.
That's why we've introduced a new Cybersecurity Internship Program. This program helps talented, young professionals graduating High School to discover the benefits of working in the Cybersecurity field through hands-on experience in the utility industry. Through the program, interns will also become enrolled in Cybersecurity education program (s) from accredited partners. Our interns will have the opportunity to advance their careers through increasingly specialized work.
Could this be you?
We are looking for interns that:
Have an aptitude for analytical thinking
Can effectively communicate
Work well within a team
Have the ability to efficiently prioritize and organize competing work demands
The application period for the internship is currently closed however will reopen again in early 2019.
Are you an experienced cybersecurity professional?
We would love to hear from you, too! As we continue to build our team we will be recruiting for other cybersecurity positions. Please watch for these positions to be listed in our current job openings where you can apply directly to the position being filled.
You can also submit a general application here. Please note that general applications are not forwarded to specific job postings therefore you are encouraged to apply directly to specific job postings of interest to you.