Cybersecurity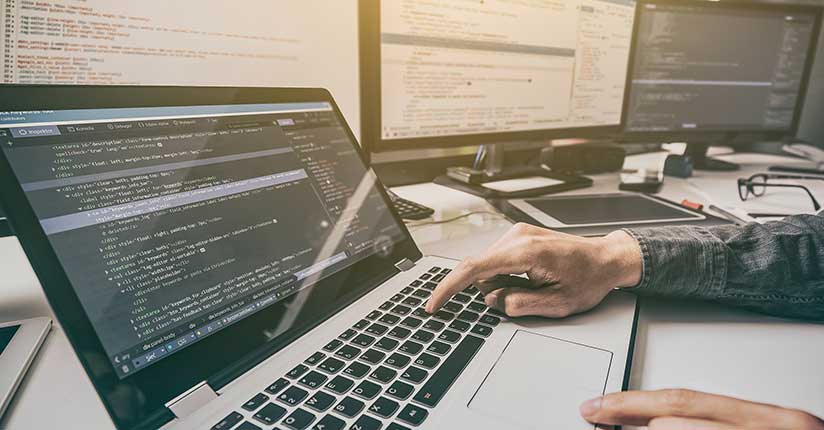 We have the power to protect. Join us!
At NB Power, we take Cybersecurity seriously, especially as we continue to digitize our grid. We're committed to protecting our customers and employees against cybersecurity vulnerabilities. We're building our resources to exceed industry standards to face ever-evolving cyber threats.
Internships & Jobs
Cybersecurity Internship – Now open for applications!
Creating a safe cyber environment happens with the hard work, dedication and talent of Cybersecurity professionals. Right now, there's a shortage of trained professionals in this field.
That's why we've introduced a new Cybersecurity Internship Program. This program helps talented, young professionals graduating High School to discover the benefits of working in the Cybersecurity field through hands-on experience in the utility industry. Through the program, interns will also become enrolled in Cybersecurity education program (s) from accredited partners. Our interns will have the opportunity to advance their careers through increasingly specialized work.
Could this be you?
We are looking for interns that:
Have an aptitude for analytical thinking
Can effectively communicate
Work well within a team
Have the ability to efficiently prioritize and organize competing work demands
What will you be doing as an intern?
Work directly for NB Power in Fredericton, beginning July 2018
Be directly mentored by senior NB Power cybersecurity subject matter experts, including the Chief Information Security Officer in conjunction with your education with approved & accredited partners. This will ensure you become familiar with the materials, tools, principles and required skills of the Cybersecurity profession.
Work on authentic cybersecurity tasks and experiences. This includes helping to secure both the power system and information networks.
Track global security threat intelligence and work on creative solutions with mentors.
Does this sound like the opportunity you have been looking for?
If you are interested in applying for a Cybersecurity internship, please submit an application using the link below. Be sure to include a resume and/or essay demonstrating why you are interested in an internship position and what makes you a good fit for the NB Power Cybersecurity team. Please include any relevant work experience, training, education, self-directed learning, school or extracurricular activities, involvement with a CyberTitan team, co-op or virtual co-op work terms in the area of security, etc.
Are you an experienced cybersecurity professional?
We would love to hear from you, too! As we continue to build our team we will be recruiting for other cybersecurity positions.