Cybersecurity
At NB Power, we take Cybersecurity seriously, especially as we continue to digitize our grid. We're committed to protecting our customers and employees against cybersecurity vulnerabilities. We're building our resources to exceed industry standards to face ever-evolving cyber threats.
Internships & Jobs
Cybersecurity Internship
Creating a safe cyber environment happens with the hard work, dedication and talent of Cybersecurity professionals. Right now, there's a shortage of trained professionals in this field.
That's why we've introduced a Cybersecurity Internship Program. This program helps talented, young professionals graduating High School or College to discover the benefits of working in the Cybersecurity field through hands-on experience in the utility industry. Through the program, interns will become enrolled in Cybersecurity education program (s) from accredited partners and have the opportunity to advance their careers through increasingly specialized work. After five (5) years' experience, our interns will also be eligible to become a Certified Information Systems Security Professional (CISSP).
Working under the guidance of senior cybersecurity personnel, our interns are key contributors to the monitoring and logging of the digital technology infrastructure for cybersecurity events and ensuring the appropriate escalation and response of incidents. They will also work with project teams to ensure cybersecurity requirements are understood and implemented.
Key responsibilities of this position include:
Using and maintaining the information security tools necessary to ensure the secure operation of NB Power's infrastructure
Supporting the cybersecurity program via intelligence collection, performing cyber defence trend analysis, and reporting
Notifying designated managers, cyber incident responders, and cybersecurity service provider team members of suspected cyber incidents and articulating the event's history, status, and potential impact for further action in accordance with the organization's cyber incident response plan.
Could this be you?
We are looking for high school or college graduates who:
Have a demonstrated interest in cyber security
Have an understanding of digital technology defence concepts
Have an aptitude for analytical thinking
Can effectively communicate
Work well within a team
Have the ability to efficiently prioritize and organize competing work demands
If you are interested in applying for a Cybersecurity internship, please submit an application using the link below. Be sure to include a resume and a short essay demonstrating why you are interested in an internship position and what makes you a good fit for the NB Power Cybersecurity team. Please include any relevant work experience, training, education, self-directed learning, school or extracurricular activities, involvement with a CyberTitan team, co-op or virtual co-op work terms in the area of security, etc.
The application period for the internship is currently closed however will reopen again in 2020.
Are you an experienced cybersecurity professional?
We would love to hear from you, too! As we continue to build our team we will be recruiting for other cybersecurity positions.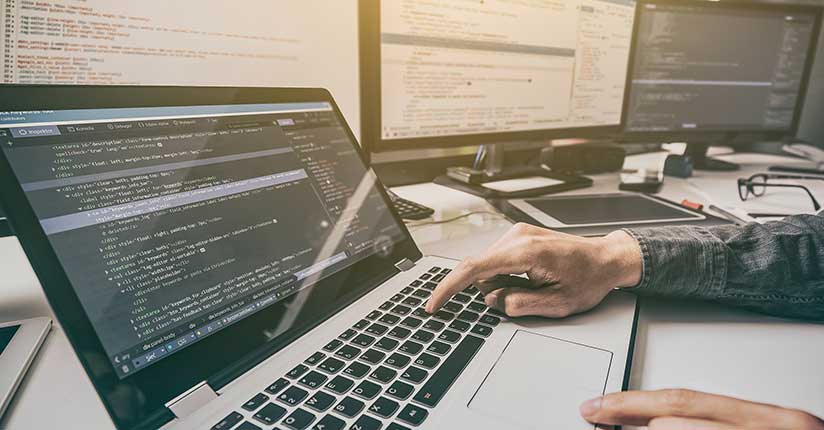 We have the power to protect. Join us!