Dusk to Dawn Lighting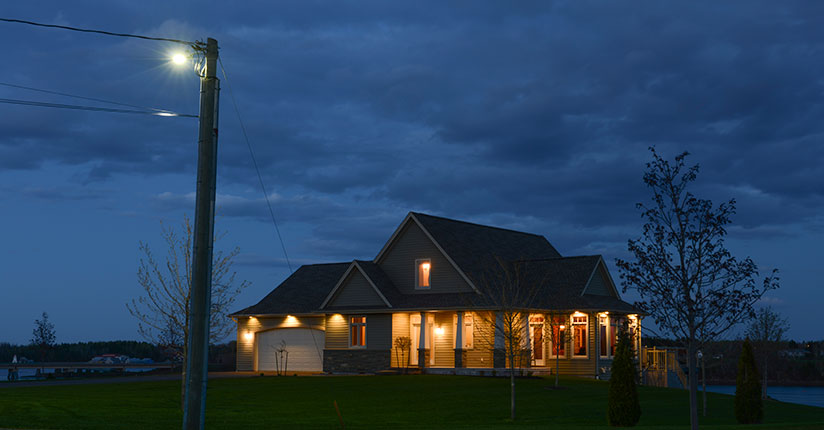 Light the area around your home or cottage with a reliable, all-weather performance lighting option called dusk to dawn lights.
This service is available for a monthly rate, which includes installation, electricity, maintenance, and replacement. All you have to do is choose from 100 or 200 watt High Pressure Sodium Equivalent lights.
Contact us by e-mail or telephone at 1 800 663-6272 today to learn more about how we can help you in your home, community or business.
Monthly Rental Rates
LED Dusk to Dawn Lights
August 1, 2018
100 watt HPS Equivalent 
$13.79/month
200 watt HPS Equivalent 
$

21.68

/month
(Plus harmonized sales tax)
An additional charge for pole rental may be required.
 
To learn more about how we can help you in your home, community or business or to schedule an installation, call: 1 800 663-6272