Small Business Lighting Program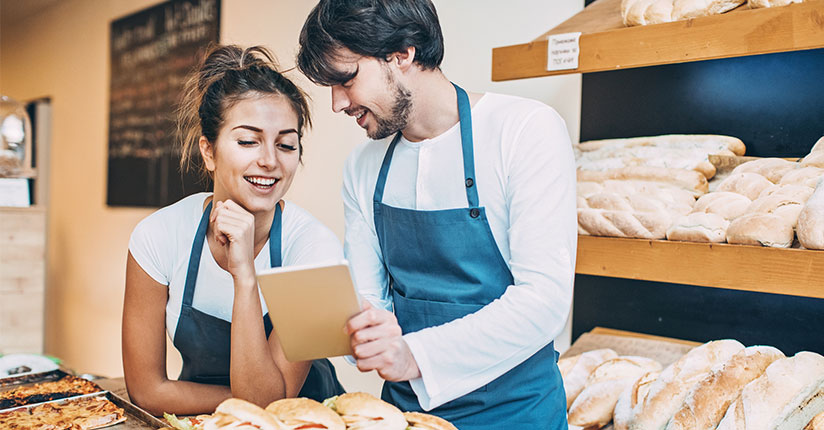 See your business in a new light
Get Up to $7,500 back per business when you invest in lighting upgrades
Energy-efficient lighting helps you use less energy in your business. You'll also reduce your maintenance costs and time because new lighting products have a longer lifespan.
When you upgrade lighting systems and controls in your business with the Small Business Lighting Program, we'll give you $0.17 for every kilowatt hour you save – up to $7,500.
Benefits of energy efficient lighting
Lower energy costs
Offer your customers a better experience
Increase safety with greater visibility
Create a better work environment for employees
Reduce the time and costs of maintenance
Does your business or building qualify? Here's what you need:
1. Must be an NB Power General Service I or II customer or a commercial entity as categorized by Saint John Energy, Edmundston Energy, or Perth-Andover Light Commission with an account in good standing;
2. Building electricity consumption less than 100 MWh/yr;
3. Building must be at least two years old; and
4. You must own, manage or lease the building.
Still not sure if you're eligible? give us a call us at 1 800 663-6272 (press 5) or send us an email at CEES-SEEC@nbpower.com
HOW TO APPLY
Step 1 Apply
Complete and Submit the online application form. We'll review and confirm your participation within a couple of weeks.
Step 2 Schedule lighting audit
Once you hear from us that your application is approved, you can contact a qualified Service Provider. Service Providers are lighting companies that will help you complete the steps of the program.
Step 3 Statement of Work
Your Service Provider will provide a Statement of Work and all of the necessary information on your lighting project. We'll review this and confirm the proposed measures.
Step 4 Approval
After we approve the work you'll have 120 days to complete the lighting project.
Step 5 Request for Payment
Sign completion notification form and send by email to NB Power with the signed Request for Payment form and supporting documents.
Step 6 Site Visit and Payment
An NB Power employee may request a site visit to verify the upgrades. Once your information is received and approved you'll be issued payment for your incentive. This may take up to 30 days.
For complete program information, visit the Program Guidelines.