Small Business Lighting Program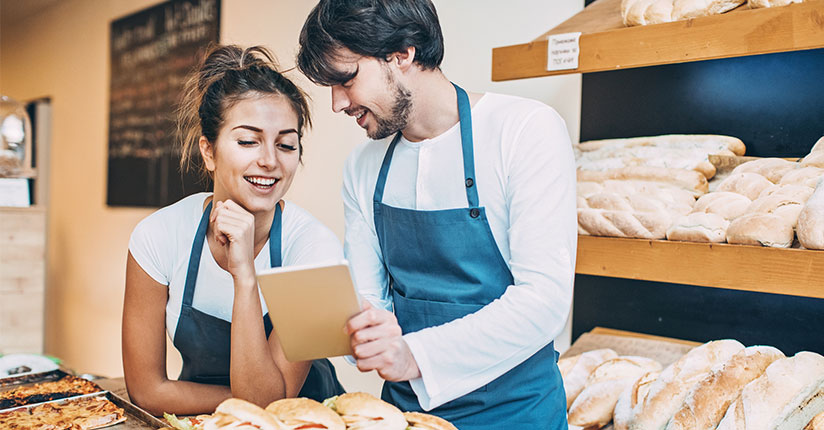 See your business in a new light
Benefits of energy efficient lighting
Lower energy costs
Offer your customers a better experience
Increase safety with greater visibility
Create a better work environment for employees
Reduce the time and costs of maintenance
Does your business or building qualify? Here's what you need:
1. Must be an NB Power General Service I or II customer or a commercial entity as categorized by Saint John Energy, Edmundston Energy, or Perth-Andover Light Commission with an account in good standing;
2. Building electricity consumption less than 150 MWh/yr;
3. Building must be at least two years old; and
4. You must own, manage or lease the building.
Still not sure if you're eligible? give us a call us at 1 800 663-6272 (press 5) or send us an email at SBLP@nbpower.com
HOW TO APPLY
Step 1 Apply
Complete and Submit the online application form. We'll review and confirm your participation within a couple of weeks.
Step 2 Schedule lighting audit
Once you hear from us that your application is approved, you can contact a qualified Service Provider. Service Providers are lighting companies that will help you complete the steps of the program.
Step 3 Statement of Work
Your Service Provider will provide a Statement of Work and all of the necessary information on your lighting project. We'll review this and confirm the proposed measures.
Step 4 Approval
After we approve the work you'll have 120 days to complete the lighting project.
Step 5 Request for Payment
Sign completion notification form and send by email to NB Power with the signed Request for Payment form and supporting documents.
Step 6 Site Visit and Payment
An NB Power employee may request a site visit to verify the upgrades. Once your information is received and approved you'll be issued payment for your incentive. This may take up to 30 days.
Direct deposit is a fast, easy and secure way to receive your incentive! 
We are now offering customers a direct deposit option for all incentives, making it quick and easy for you to receive your payment! Please note: Business customers previously set up for direct deposit of incentives are not required to re-submit a direct deposit enrolment form unless there has been a change in banking information.
For complete program information, visit the Program Guidelines.