Generlink™ Rental Service
Outages can be stressful - but they don't need to be.
Connecting a portable generator is now safe and easy with GenerLink™
NB Power now offers the GenerLink™ Rental Service as a convenient, flexible and safe way of connecting a generator directly to your power meter. No more extension cords. No more worrying about safety. Just safe, reliable power. GenerLink™ provides peace of mind so that when outages do happen, you can focus on what really matters.
Our technicians will install GenerLink™ as part of the rental service. This device attaches to the meter, giving you easy access for plugging in your generator. GenerLink™ also uses GenerLoc™ - a unique, safe and easy-to-use power cord that allows you to connect to the GenerLink™.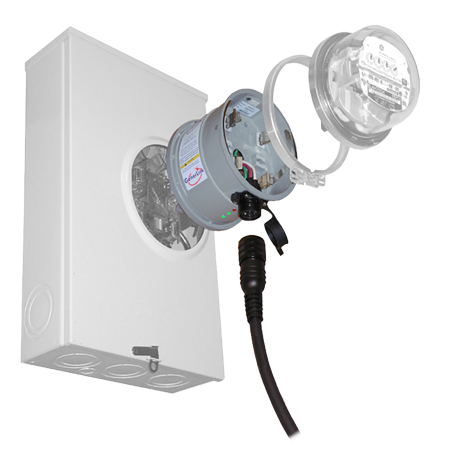 No upfront cost. Low monthly fee.
Installation.
Maintenance.
Replacement.
All for $23.99/month
GenerLink™ is now available in Fredericton and central New Brunswick.
View GenerLink™ service areas
To participate in the rental program, please call 1 800 663-6272
---
Can your generator be used with Generlink™?
Your generator must be between 3,000 and 8,500 Watts
It must have 'Floating Neutral' or 'Neutral not connected to frame' or similar marking on the unit.
L14-20 or L14-30 plug type required.