Community Events
Harvest Music Festival, Fredericton
September 17 & 18, 2021
NB Power employees enjoyed connecting with New Brunswickers at the Harvest Music Festival in September. The team had several electric vehicles on display to promote the new Plug-in NB rebate program. Our showcase home was set up on site to encourage conversations about programs, products and services to help customers at home.
Melanie Ryan, one of our Technical Energy Advisors, enjoyed the experience and met lots of wonderful New Brunswickers.
"It was a great experience to represent my company in the community," Melanie said. "It's always interesting to talk to our customers about what matters to them; from getting their homes ready for heating season to the various projects we have going on around the province. New Brunswickers are always engaged! I always look forward to attending community events."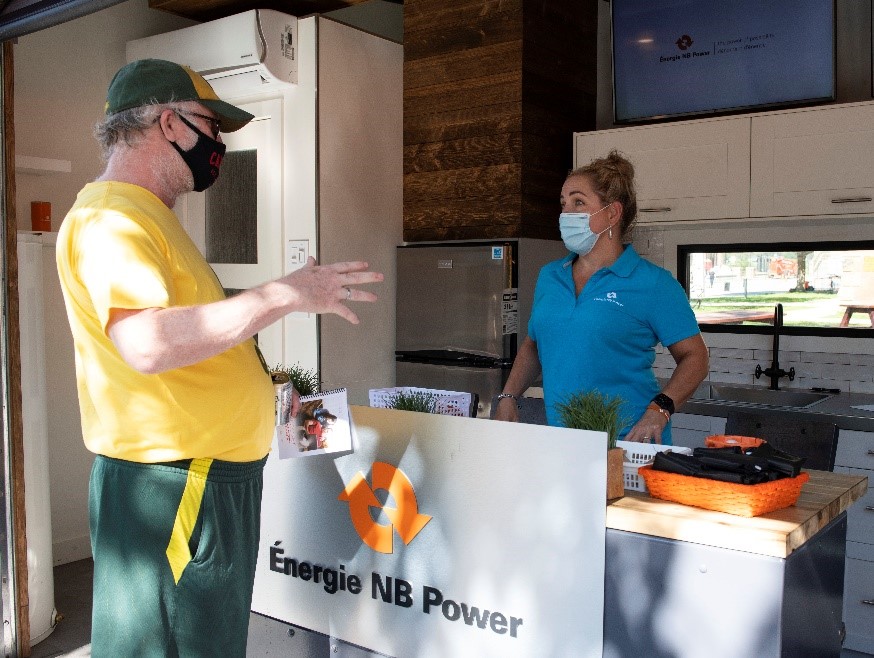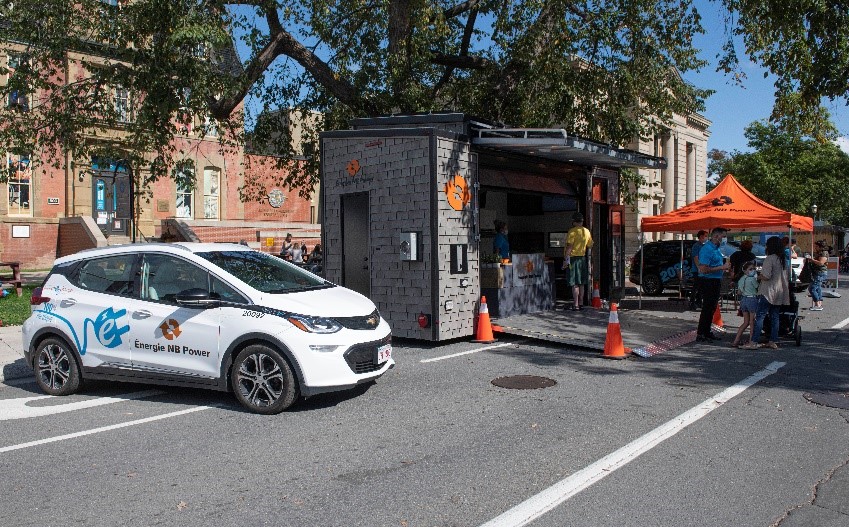 Drive Electric Days
September 11 & 18, 2021
In September, NB Power employees proudly participated in public events to encourage New Brunswickers to learn more about electric vehicles and to promote the new Plug-in NB rebate program for electric vehicles and charging stations.
Organized by the New Brunswick Lung Association, these free events in Moncton and Fredericton provided participants a chance to test drive different models of EVs, including Tesla Model 3, Hyundai Kona, Audi E-Tron, Nissan Leaf and E-bikes.
Jo Gagnon-Levesque, a Technical Energy Advisor who supports home efficiency and electric vehicle programs, said the events were a great way to encourage people to consider driving electric.
"I enjoyed answering questions about electric vehicles and how and where to charge them and explaining the generous incentives available through both federal and provincial programs," Jo said.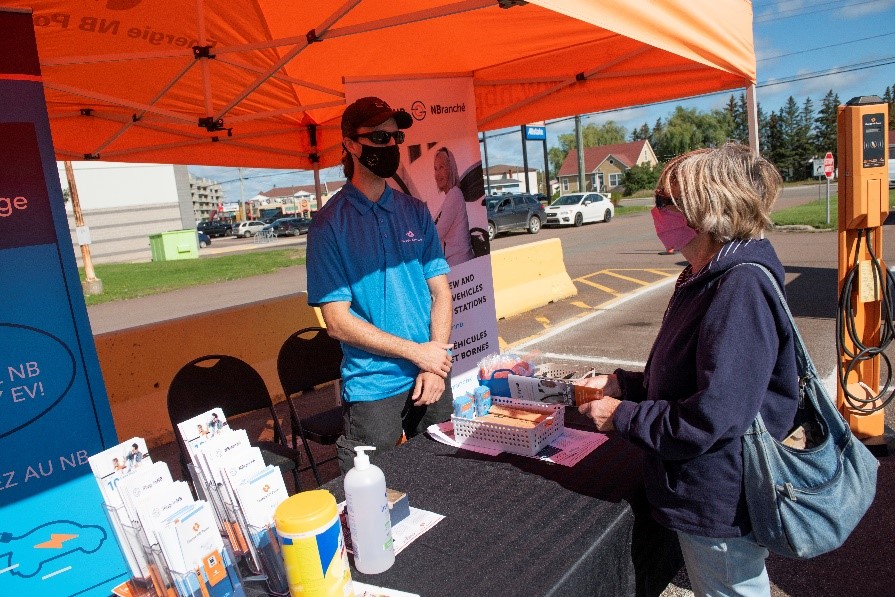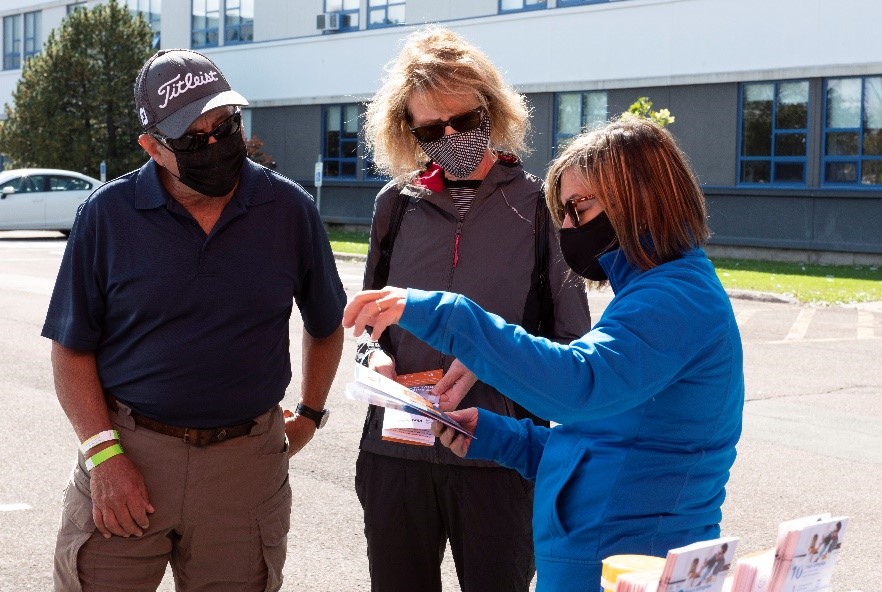 Charlotte County Fair in St. Stephen
September 18 & 19, 2021
A team from NB Power attended the Charlotte County Fair in September, an event that celebrates rural living in southwestern New Brunswick. Hosted at the Ganong Nature Park, the annual event features a wide variety of activities focusing on produce, crafts, vendors and hands on exhibits.
Shawn Chisholm, a Product Management Specialist for business efficiency programs, was one of the employees who represented NB Power at the fun event.
"The fair was a very busy event with many questions about heat pumps and solar incentives for homes," he said. "It was surprising how many new residents from other parts of Canada were there saying they absolutely love it here in New Brunswick and appreciate the friendliness of the people."