What to expect during smart meter installation
When will I receive a smart meter?
On November 1, 2023, NB Power embarked on the province-wide rollout of smart meters for homes and businesses. The upgrade will take approximately two years to complete.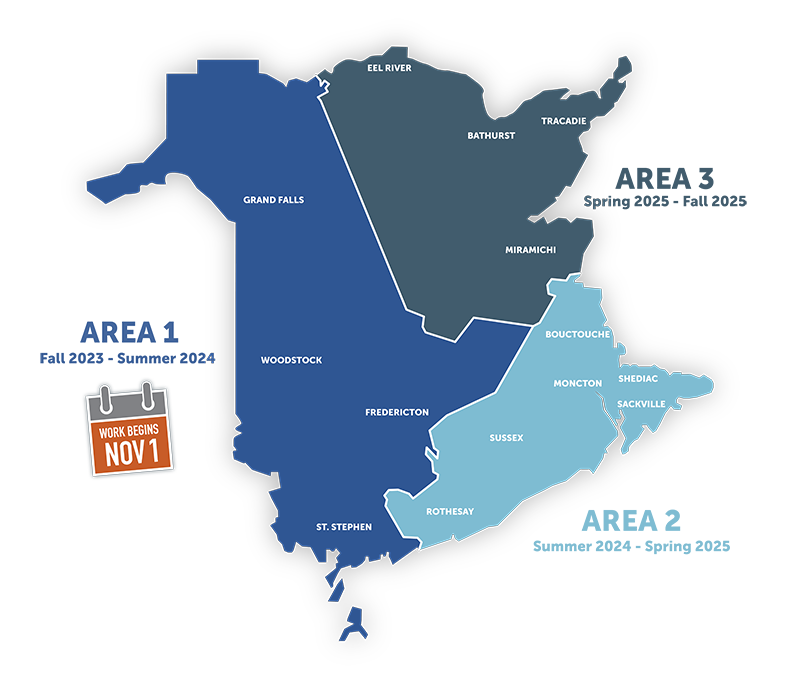 How will I know when smart meter installers will be in my area?
You will receive a letter or an email a few weeks before installation advising that we will be in your area. An accompanying brochure will explain the benefits of smart meters. You will also receive a friendly reminder call prior to our arrival.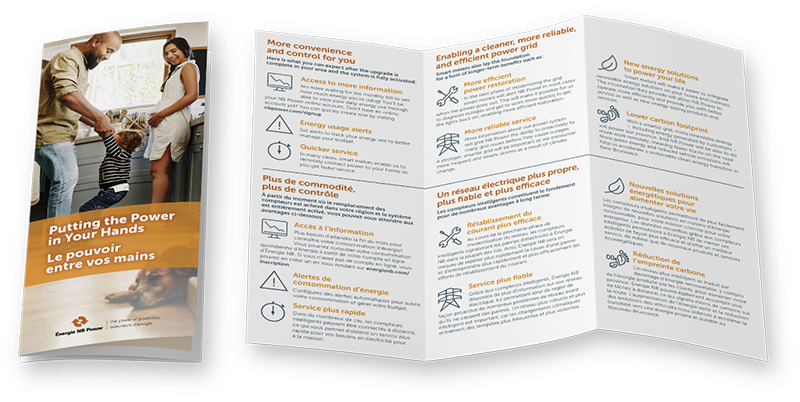 Do I need to prepare anything before they arrive?
The installer will need to access your meter. We ask that you move any debris or obstructions and to ensure the path to the current meter is clear.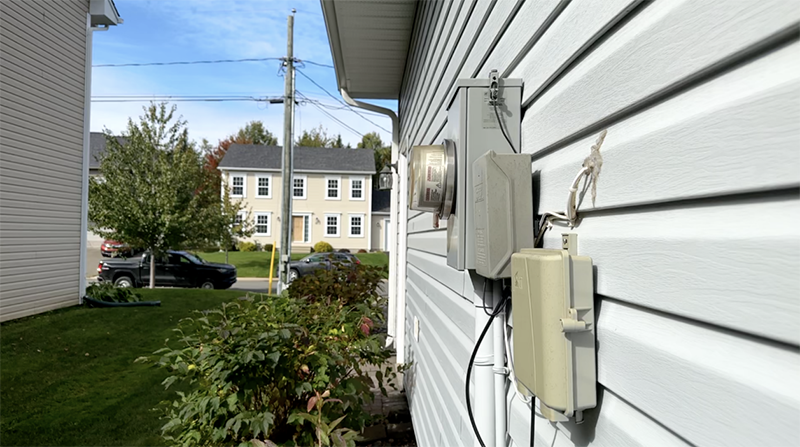 What can I expect on the day of installation?
On your installation day, an installer will knock at your door to advise they are on site and ready to replace your meter.
How can I verify the identity of the installer?
The installer will drive an NB Power vehicle and carry a visible NB Power ID card which they can show you for verification.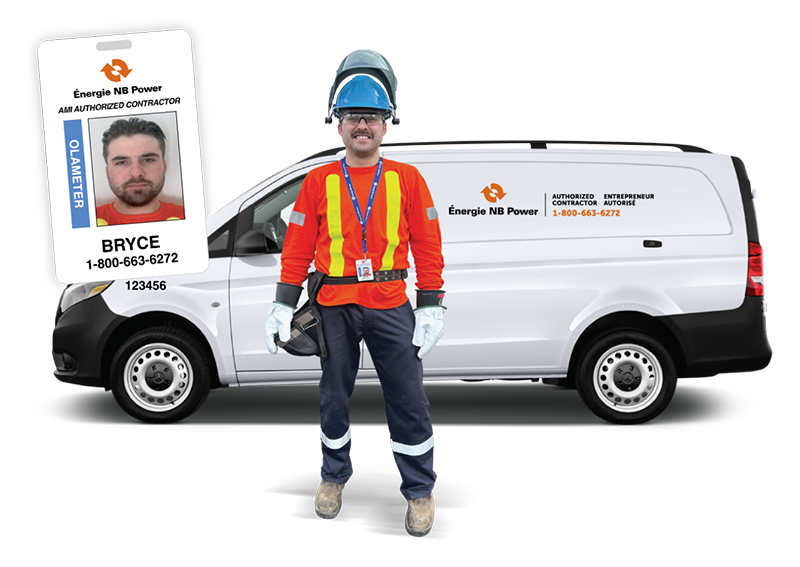 Do I need to be home during the installation?
You do not have to be home during the installation.
Your power will be turned off for a few minutes during installation.
If that time is inconvenient, they will leave and return later the same day.

The installer will visually inspect your current meter to ensure there are no potential issues. If a problem is identified, someone from our Customer Team will contact you to discuss next actions to resolve the issue.

After your smart meter is installed, a notice will be left on your door confirming that the upgrade took place.
One week after installation we'll send you a survey so you can tell us what you think about our service during your smart meter upgrade.
We hope this information helps you prepare for installation of your smart meter. If you have any questions or concerns, please contact our Customer Care team.