Choose your EV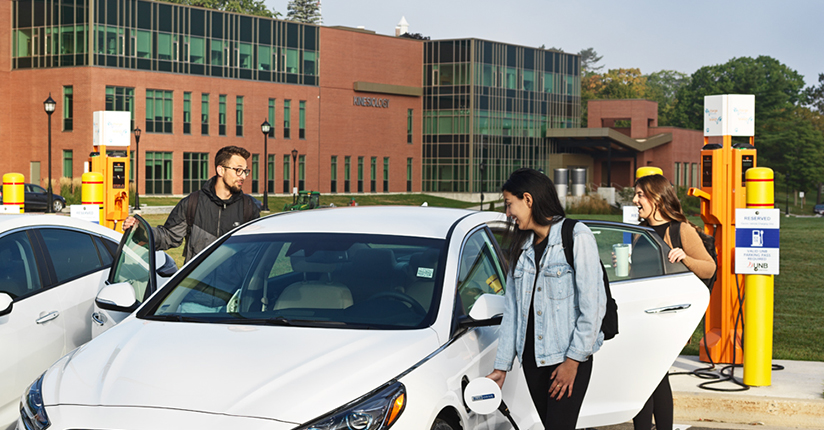 There are two types of Electric Vehicles on the market:
A Battery Electric Vehicle (BEV) is a fully electric car that never uses gas.
A Plug-in Hybrid Electric Vehicle (PHEV) uses both electricity and gas. It has a small battery pack for short all-electric driving distances. When the battery is empty, the gas engine turns on for longer driving distances. It's worth noting that the engine can't charge the battery, ensuring electricity is not sourced from gasoline, which benefits the environment.
For a list of current PHEV and BEV models available in Canada, please visit the Canadian Automobile Association.
Save big on fuel costs
The cost of buying a new car isn't just in the price tag. You also need to factor-in the cost of ownership. Because electric cars use electricity instead of gas, you can save thousands of dollars each year on fuel costs.
On average in New Brunswick, battery only electric vehicles cost about $500 per year to fuel with electricity compared to over $2,000 in gas costs for an internal combustion engine car. By making the switch to electric vehicles, an average New Brunswicker could also reduce their CO2 emissions by approximately 80%.
---
Do you have an electric vehicle?