Charge your EV
Public charging stations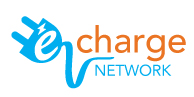 Level 2 Charging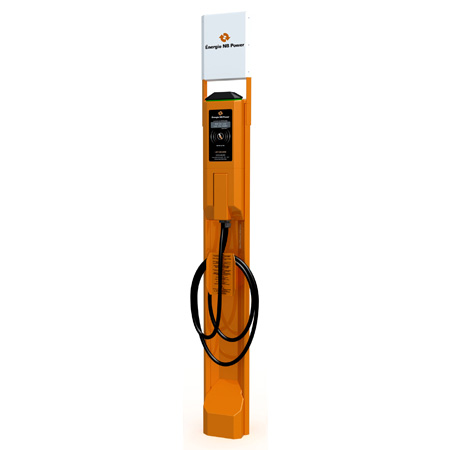 | 240 Volt – Charging station | Charging time |
| --- | --- |
| BEV (Battery Electric Vehicle) | 6-8 hours |
| PHEV (Plug-in Hybrid Electric Vehicle) | 3-4 hours |
While an EV may not be able to fully recharge at a public level 2 charger, oftentimes all that is required is a "top-up" – enough of a charge to get to the next destination or home to fully recharge.
DC fast charging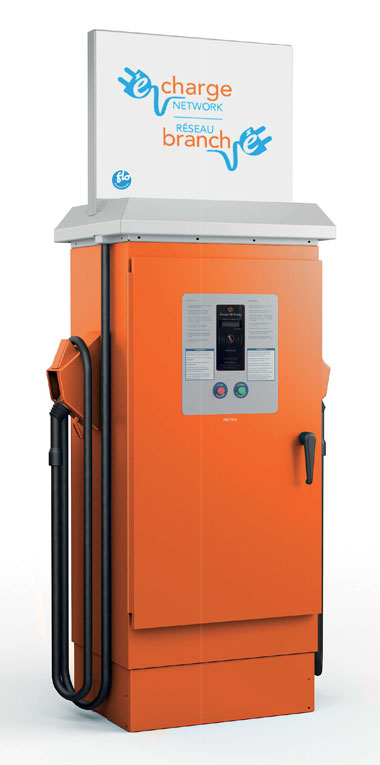 | 480 Volt – Charging station | Charging time |
| --- | --- |
| BEV (Battery Electric Vehicle) | (80% in 20-30 minutes). |
DC fast chargers use direct current for a high-power charge.
At 480 volts DC fast charging offers a much quicker recharge time for electric vehicles. All electric vehicles (BEVs and PHEVs) can be charged at level 2 charging stations, but only battery electric vehicles are equipped for DC fast charging. Currently PHEVs (excepting the Mitsubishi Outlander, scheduled for release in 2017) don't have DC fast charging capability.
Charging at home
EVs can be charged at home with level 1 and level 2 chargers.
Level 1 Charging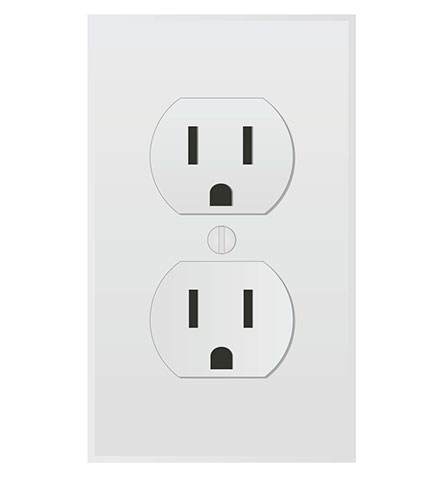 | 120 Volt - Standard outlet | Charging time |
| --- | --- |
| BEV (Battery Electric Vehicle) | 11-16 hours |
| PHEV (Plug-in Hybrid Electric Vehicle) | 6-8 hours |
A Level 1 charge simply requires a standard 120-volt outlet.
Level 2 Charging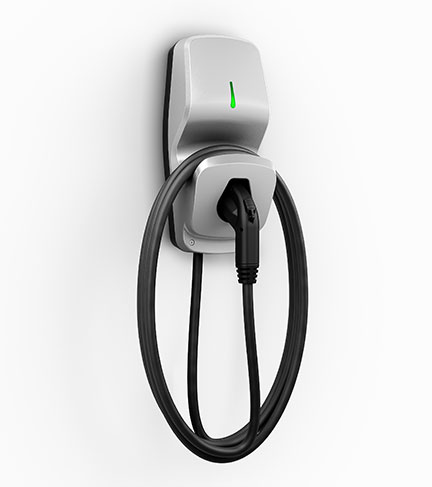 240 Volt – Charging station
Charging time
BEV (Battery Electric Vehicle)
6-8 hours
PHEV (Plug-in Hybrid Electric Vehicle)
3-4 hours
Many EVS can be charged through a standard 120 volt household outlet. For a faster charge, a 240 volt system may be used. You'll need to verify what charging options are compatible with your EV's make and model in the owner's manual and/or by consulting with your auto dealership.
We recommend installing a networked or "smart" charger, as these chargers enable EV owners to obtain usage data online, can be managed remotely and receive software updates to ensure your charger will continue to work with your next electric vehicle(s) and protect your investment. In the future, networked chargers will enable smart grid functions.
If you have decided to install EV charging equipment in your home, the first step is to consult a certified electrician.
---
Do you have an electric vehicle?