News
Charles V. Firlotte Appointed NB Power Board Chair
2021-03-04
NB Power of Fredericton, New Brunswick, is pleased to announce the appointment of Charles (Chuck) Firlotte as Chair of its Board of Directors.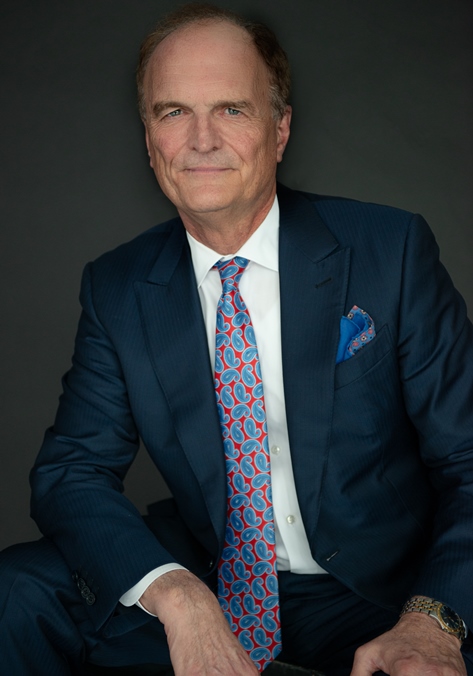 Mr. Firlotte is a seasoned executive with both domestic and international experience in environmental, energy and utility service industries in Canada, the USA, the United Kingdom, China and Turks and Caicos, British West Indies. He brings a proven record of driving customer satisfaction and shareholder value to his new role.
As principal of Laurent Maxime Consultancy, Mr. Firlotte provides management consulting services dedicated to helping businesses thrive. He has worked with company leaders in Canada, the United States and the Caribbean, guiding them through strategic planning and leadership development. Mr. Firlotte honed his expertise over the course of three-plus decades, including more than 15 years as President and CEO of Aquarion Company, the seventh largest, private water utility in the United States.
"I am honoured to chair the Board of Directors as we lead NB Power through a transformational change in the way it does business," says Mr. Firlotte. "We will focus on achieving financial results for New Brunswickers, evolving and expanding NB Power's services and customer experience and minimizing our environmental footprint while continuing to provide reliable, essential service that powers all of New Brunswick."
Originally from northern New Brunswick, Mr. Firlotte has maintained his connection with the province while residing in the United States and Britain. He earned an undergraduate degree from St. Thomas University (where he served on the board of directors from 2004 to 2014) and a graduate degree from the faculty of social sciences, University of Ottawa. He also is a graduate of the Advanced Management Program, Harvard Business School.
Since joining the NB Power Board in 2014, Mr. Firlotte has leveraged his experience to offer strategic and thoughtful insights that have been invaluable to the Board and management. His inspirational and effective change leadership approach will provide essential guidance to NB Power's management and the Board to successfully transform the way NB Power does business.
Mr. Firlotte assumed the role of Chair following the retirement of Ed Barrett, who joined the NB Power Board of Directors in 2007 and assumed the role of Chair in 2010. NB Power appreciates the leadership Mr. Barrett provided the Board through his unique combination of strengths in business management and corporate governance, complemented by his commitment to serving the province and the people of New Brunswick.
MEDIA CONTACT: Sheila Lagacé, Communications, NB Power, 506-458-2345 or SLagace@nbpower.com.