Board of Directors
The Board of Directors is responsible for administering the business and affairs of the corporation on a commercial basis taking into consideration government policy. The President and Chief Executive Officer reports to the Board of Directors and, subject to the Board's direction, is charged with the general direction, supervision and control of the business of the Corporation.
Board of Directors Members
Andrew MacGillivray, Chairman of the Board of Directors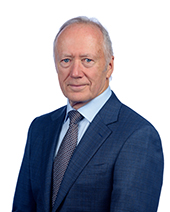 Mr. MacGillivray is the retired President and CEO of Gay Lea Foods, a large Canadian dairy co-operative. He is an experienced board member who currently serves as the Chair of the Moosehead and Crosby Advisory Boards. Andrew is actively engaged in advising and supporting local businesses and community programs in the Saint John area. Prior to his 12 years with Gay Lea, Andrew held leadership roles with both private and public companies including Saputo, Agrifoods, Baxter Foods and Nestle. He is a graduate with a BBA from St. Francis Xavier University and an MBA from York University.
Anne E. Bertrand, K.C.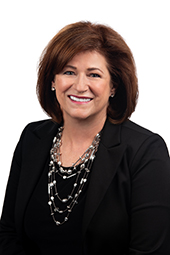 Ms. Bertrand hails from the Acadian Peninsula and was educated in French and English. She studied Biology and Law, and has been practicing law since 1986. In 2010, she was appointed the Province of New Brunswick's first Access to Information and Privacy Commissioner. In that role for seven years, she oversaw government, municipalities, crown corporations and the private health care sector. In private practice, Ms. Bertrand sat as an adjudicator on various administrative tribunals at both provincial and federal levels, and she appeared before all levels of court including the Supreme Court of Canada.
Ms. Bertrand has held several board positions, among which: President of the Conseil Économique du Nouveau-Brunswick, National Vice President of the Mounted Police Foundation, Chair of the New Brunswick Foundation for the Arts, President of the York Sunbury Law Society; Director of the Greater Fredericton Economic Development Corporation. In business, she managed her husband's group of environmental engineering and consulting companies. In 2011, she was inducted in the Réseau des femmes d'affaires francophone du Canada for her vision and exceptional leadership in business and in her community. Ms. Bertrand was appointed in 2018 as Ad hoc Information Commissioner as well as Ad hoc Privacy Commissioner for Canada.
Alain Bossé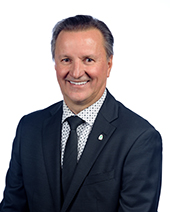 Mr. Bossé is the President and Chief Operating Officer of Groupe Savoie Inc. located in St-Quentin, NB. Mr. Bossé is in his 35th year with this very dynamic organization involved in the fabrication of value-added products and employing over 600 individuals in sawmills located in St-Quentin, Kedgwick, Moncton, and Westville, Nova Scotia. Throughout his career he served on many associations including: Enterprise Restigouche, Restigouche Community Business Development Corporation, Governor's Council at Université de Moncton, Board Chair of Efficiency New Brunswick and the Economic Council of NB as Director and as President. He was nominated for the Alumnus of the Year in 2013 from the Faculty of Administration at the University of Moncton, Manager of the Year award in 1990 and Gilbert-Finn Manager Emeritus award in 2009. He is a director of Bégin & Bégin Inc., Institut de Recherche sur les Feuillus Nordiques, New Brunswick Forest, New Brunswick Business Council and Assomption Vie.
Chantal Cormier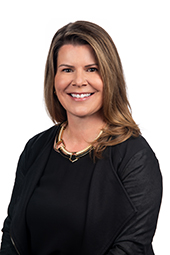 Ms. Cormier is the President and CEO of McCram Inc. with over 25 years of operational experience. She is the owner/operator of six restaurants that employ over 400 employees in Moncton, Riverview and Sussex, New Brunswick. Ms. Cormier has served on local and Canadian Boards, and is currently a Board member of Fondation CHU Dumont. She has also served as Vice Chair, McDonald's National business forum where she represented all of Atlantic Canada's franchisees, Director of the Ronald McDonald House Charities Canada, President of Ronald McDonald House Charities PJ Walk for Kids Moncton, Secretary and Executive Director of the Moncton Ringette Association, Vice Chair of the Boys and Girls Club and Board member of Accueil Sainte Famille Tracadie-Sheila. Ms. Cormier holds a Bachelor in Business Administration with a major in Human Resources and minor in Marketing as well as a Masters in Business Administration from the Université de Moncton.
Paul McCoy, P. E.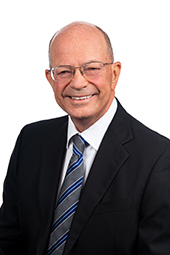 Mr. McCoy provides consulting services through McCoy Energy Consulting LLC. He co-founded Trans-Elect, an independent transmission company in 1999, and was the company's president. Prior to Trans-Elect, he had spent his career at Commonwealth Edison lastly as Senior Vice President, and President of ComEd's Transmission Group. Mr. McCoy has held numerous leadership positions in major transmission industry organizations and has significant experience working with state and federal utility regulators in the United States. He is a member of the Wanger Institute of Sustainable Energy Resources (WISER) and the Electrical and Computer Engineering Department's Board of Advisors at the Illinois Institute of Technology (IIT). He is also the Chair of the Board of Directors at De La Salle Institute in Chicago. He has a Bachelor of Science degree in Electrical Engineering from IIT.
Scott Northard, P.E.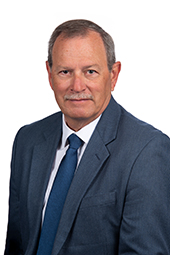 Mr. Northard is President of Due North Energy Consulting, LLC, which provides consulting services to energy and other technology-related businesses. Mr. Northard retired in 2018 as Fleet Vice President, Nuclear with Xcel Energy Nuclear Generation Department in Minneapolis, Minnesota. Over the course of his more than 40 years in the utility industry, Mr. Northard held positions including Site Vice President, Vice President – Nuclear Operations, Regulatory Affairs Manager, Nuclear Safety Assurance Manager and various roles in finance, human resources, materials management and project management. Mr. Northard holds a Bachelor of Science degree in Nuclear Engineering from the University of Wisconsin-Madison. He completed the INPO Senior Nuclear Plant Manager course and is a graduate of NMC Nuclear Management Development Program at the University of Minnesota – Carlson School of Management and the Executive Development Program at Northwestern University – Kellogg School of Management. Mr. Northard is a Registered Professional Engineer and a former licensed Senior Reactor Operator.
Michelyne Paulin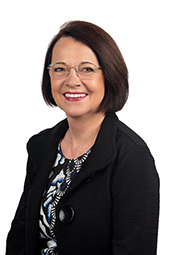 A graduate of the Université de Moncton with a Bachelor of Business Administration in Finance and Accounting, Michelyne Paulin is a Chartered Professional Accountant (CPA) with over 40 years of business and economic development experience in the private and public sector. She has held leadership roles at Atlantic Canada Opportunities Agency and the Department of Foreign Affairs and International Trade. Ms. Paulin has served as Chairperson of the Board of Vitalité Health Network as well as a number of economic development boards and commissions. She currently serves on the Board of the Capitol Theatre, as a Governor and member of the Executive Committee of the Université de Moncton Board of Governors and as president of the Université de Moncton AlUMni association.
Mark E. Reddemann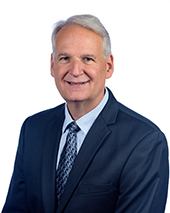 Mr. Reddemann retired as Chief Executive Officer of Nawah Energy Company after delivering the first unit of the Barakah Nuclear Energy Plant, located in Abu Dhabi, UAE. Prior to this role, he was the Chief Executive Officer of Energy Northwest where he was responsible for providing energy services to 27 member utilities, and the reliable generation of electric capacity from nuclear, wind, hydro and solar facilities. He previously served as a vice president with Xcel Energy, Nuclear Management Company, Institute of Nuclear Power Operations and Wisconsin Electric and also served on numerous Corporate Nuclear Safety Review Boards. He holds a bachelor's degree in applied mathematics, engineering and physics from the University of Wisconsin-Madison and is a graduate of the Minnesota Management Institute at the University of Minnesota Curtis L. Carlson School of Management. Mr. Reddemann has served on a number of boards of directors including the Nuclear Energy Institute, Association of Washington Business, Volpentest Hazardous Materials Management and Emergency Response Federal Training Center, and the Tri-City Development Council.
Nancy Whipp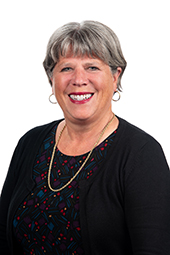 Mrs. Whipp is a FCPA, CA. She recently obtained her ICD. D. In 2018 she retired as the President and Chief Executive Officer of CPA New Brunswick where she was responsible for the merger of the CA, CGA and CMA accounting bodies. Prior to this appointment, Mrs. Whipp has served as a professional consultant for many companies in New Brunswick and Ontario. In addition, she provided transformational leadership to the Greater Moncton Chamber of Commerce as their CEO. Before moving to New Brunswick in 2009, Mrs. Whipp held various positions in financial management at JTI-McDonald Corp., Unsworth and Associates Luxembourg, KPMG, CN, BCE Inc. and Pirelli Cables Inc. Mrs. Whipp got her CA designation with Ernst & Young in Montreal in 1989. She currently is the Chair of the Board Directors of the Greater Moncton International Airport Authority and of the Fondation du Théâtre l'Escaouette and sits on the Audit Committee of the Federal Privy Council.
Lori Clark- President and CEO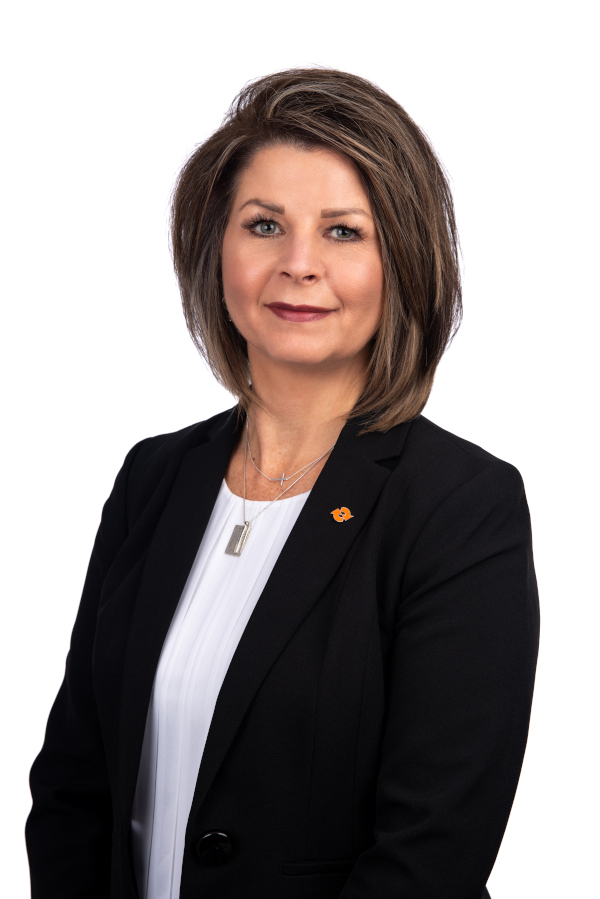 Lori was appointed President and Chief Executive Officer on March 20, 2023, after serving as acting president and CEO since July 4, 2022. Most recently, Lori served as the Senior Vice President, Operations and led the teams responsible for safe and reliable generation (conventional), transmission and distribution of power across the province. Ms. Clark was also accountable for the employees who serve our customers everyday and those focused on modernizing the New Brunswick power grid.
Lori began her career with NB Power in 1990. Since that time, she has held positions of increasing responsibility including Controller, Managing Director of Finance, Executive Director of Regulatory Affairs and Vice President, Regulatory Affairs and Strategic Initiatives. Lori has extensive experience with the utility's rate application process, appearing as a witness for NB Power at several rate hearings.
Lori holds a Bachelor of Business Administration from the University of New Brunswick and is a Chartered Professional Accountant. Lori has also studied Nuclear Reactor Technology at the Massachusetts Institute of Technology (MIT) and Leadership at the Wharton School of Business.