Smart Grid Atlantic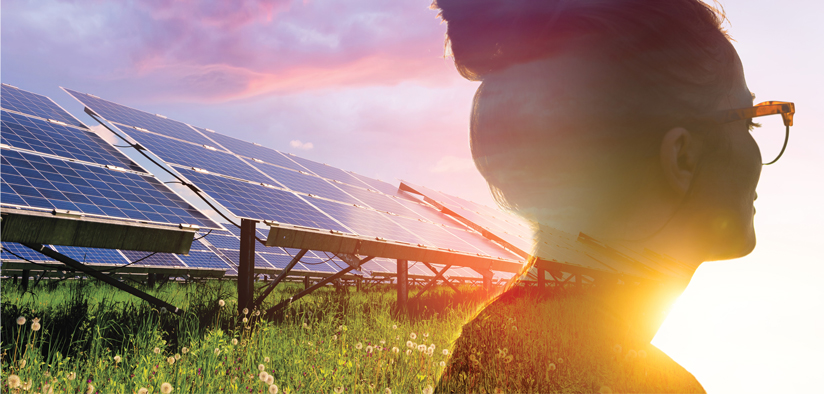 Creating Smart Energy Communities
To build tomorrow's power grid for New Brunswick and the Atlantic region, we need to research and test future energy technologies right here at home. A modern grid will be smarter, greener, more resilient and efficient. Smart Grid Atlantic is working with communities in New Brunswick and Nova Scotia to help create this new energy future for our provinces and region!
Smart Grid Atlantic is a four-year federally funded research and demonstration program to determine how energy technologies of the future can provide customer, community and provincial benefits, such as:

Cleaner local power
generating more customer-owned and community-based renewable energy

More renewable energy
developing new software to manage the challenges and maximize the potential of renewable energy

New energy solutions
using new smart energy technologies to get more information and control over your energy use

More reliable electricity
increasing the resilience of homes, neighbourhoods and New Brunswick's electricity system

Smart Grid Atlantic includes smart energy community projects in both provinces that will deploy and test smart energy technologies to learn how they impact our provincial power grids and how they can benefit customers in the future. Learn more about the New Brunswick communities and home developments that are part of this project, in Shediac, Moncton and a First Nations Community (to come).
Smart Grid Atlantic is also serving as the foundation for development of a new Energy Systems Platform (ESP) being developed by Siemens Global Smart Grid Centre of Competence in Fredericton.
This new cloud-based system will help NB Power and NS Power connect directly with new energy technologies so customers can participate in programs that benefit them. NB Power can also use this platform to make the power grid more efficient, greener and less expensive, for everyone's benefit. The ESP will become a new product that utilities around the world can use to help manage the significant complexities of integrating these energy technologies, called distributed energy resources (DERs), onto local neighbourhood grids.
Smart Grid Atlantic will help us understand how these new technologies will fit into the way customers want to use electricity, how they fit into the electricity grid, and how they can be used to the advantage of New Brunswickers and our electricity system.
Smart Grid Atlantic is funded by the Federal departments of Natural Resources Canada, and Innovation Science and Economic Development (ISED) and involves research partner the National Research Council of Canada (NRC).
— PARTNERS —



— FUNDERS —


— RESEARCH PARTNER —