Safe access to your meter benefits everyone
March 22 2021, 09:15 AM
The best part of Geoff Cowan's job is getting to spend time outside in his community.
Geoff is a Lead Meter Reader for the Moncton area. He leads a team of employees who take readings of energy consumption on meters as well as installing new meters and doing service and inspections.
The Riverview native joined the NB Power team in 2005 after completing a Bachelor of Business Administration at UNB. After marrying his college sweetheart, Geoff was excited to start a career that included lots of fresh air and opportunities to learn and grow.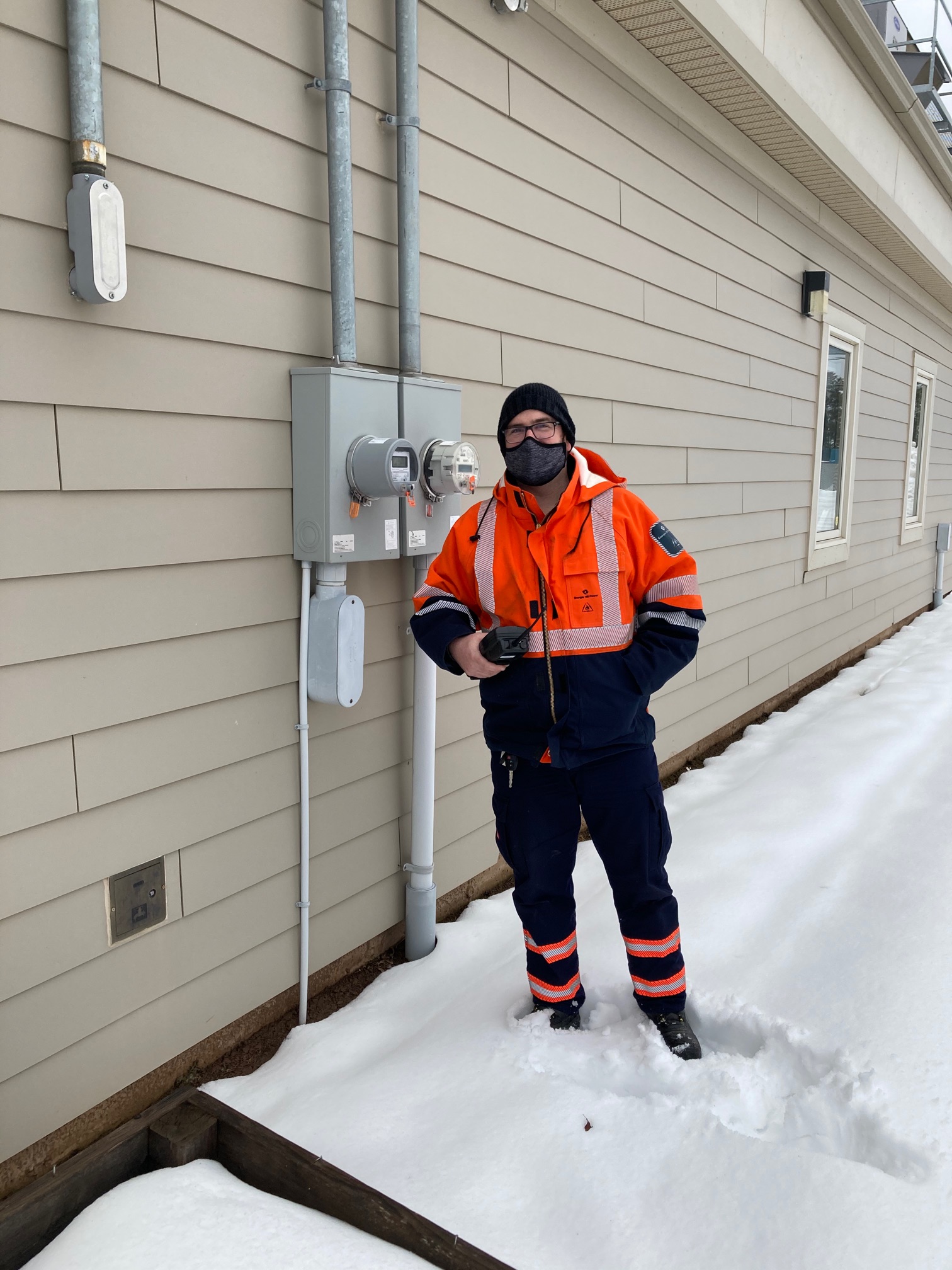 Geoff Cowan, Lead Meter Reader
Within urban centres in the province, most residential meters are read with radio frequency devices, which involves an employee traveling through neighbourhoods with a device to gather data from the street. When you get to the suburbs and more rural locations in New Brunswick, we manually read meters up close.
What might sound like a simple task can be complicated by things like locked gates, untethered dogs or construction projects that make it difficult or impossible to get to the meter.
NB Power has started taking inventory of access to residential and business meters and will be working with customers to remove barriers to easy access. This will improve safety and bill accuracy and support routine maintenance and inspections of equipment.
One of the issues Geoff and his team encounter is propane tanks too close to meters. It's a little-known fact that national safety standards require at least 10 feet between electrical meters and fuel sources.
But Geoff says the biggest challenge for meter readers happens in our long New Brunswick winters.
"It's not uncommon for our staff to spend hours of their day wading through deep snow to get to meters," says Geoff. "It's a really intense workout plus, it's like walking around blindfolded. You can't see the hazards lurking under the snow and ice. We have to be very careful not to get injured in the field."
Geoff says that he always goes out of his way to thank customers who take the time to clear snow and ice to make it safer for him to get to the meter.
"It's a small gesture that sends a big message," said Geoff. "I find that many customers haven't considered doing it and once they do remove the snow and see how much it can help us, they're happy to help!"
To learn how to make sure your meter is safe and accessible, visit our Meter Safety page.