Keeping New Brunswickers safe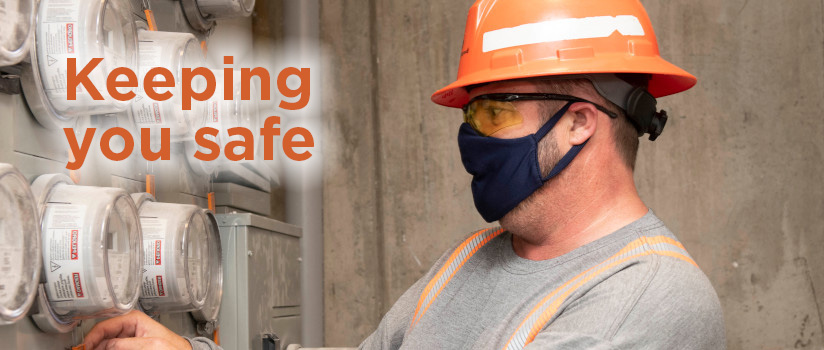 We recognize the vital role we play in providing safe and reliable service for your homes, businesses and communities.
As New Brunswick focuses on COVID-19 recovery, we are doing our part to keep our fellow New Brunswickers safe and comfortable.
We continue to actively monitor risk in the province and will adjust our safety protocols if required to ensure we continue to provide essential service to all customers. Rest assured that we are taking all necessary steps to prevent the spread of COVID-19 in our operations and interactions. 
Our employees and contractors follow operational plans aligned with Public Health guidance and WorkSafeNB requirements.
When you contact us to request service inside your home or business, our Customer Care Advisors will ask you some common health screening questions.
Our employees and contractors will continue to arrive wearing a mask for any indoor interactions at your home or business and are fully vaccinated. They will also continue to perform daily screening for COVID-19 to keep everyone healthy and safe.
We appreciate our customers' patience and flexibility as we navigate the impacts of COVID-19 together.